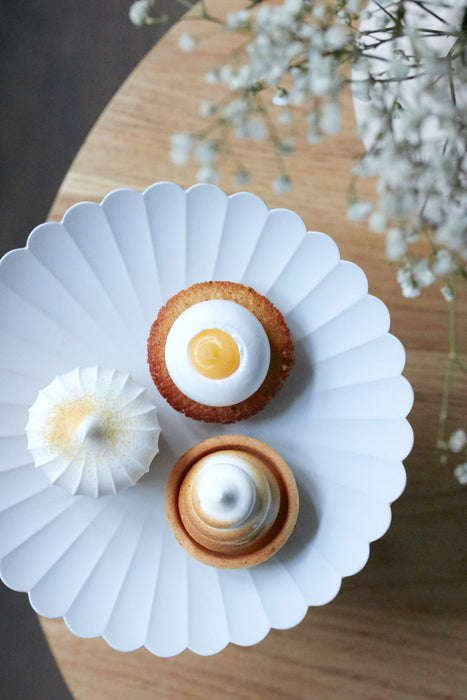 Citrus Cake Set
Original price
90,00 kr
-
Original price
6.480,00 kr
Product Description:
Our citrus cake package is the perfect wedding dessert or reception option - with 3 cakes per person.
- Mini tart with lemon curd and torched meringue
- Cardamom hazelnut cake topped with vanilla meringue and yuzu curd.
- Almond cake topped with passion fruit curd, meringue & passion fruit dusting
Quantity:
Price per person is 45 kr. (with a minimum order of 48 people) 
This package is available for a minimum of 20 people (3 x 20 cakes). If the number of cake sets you are looking for is not available here, please email us with the quantity you would like(info@leckerbaer.dk), and we will send you a custom order link.
If you order a tasting set, and later order a minimum of 48 sets, you will be refunded one tasting per order.
Transport & Packaging:
It is not possible to transport our cake sets by bike. We recommend sending a car with good space for the boxes to sit flat. All of our cakes are packed in large cake boxes. If you need to know exact dimensions for your order, you can contact us by email (info@leckerbaer.dk).
Ingredients:
 All cakes in this set contain nuts, so please contact us if someone in your party has an allergy. 
For further allergy inquiries, please send us an email to info@leckerbaer.dk