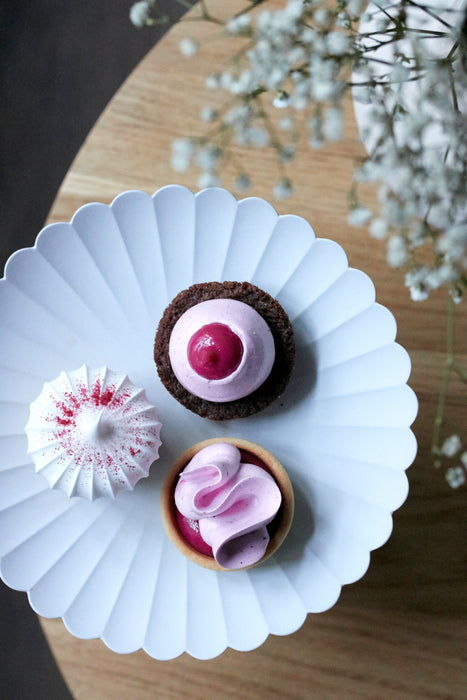 Berry Cake Set
Original price
90,00 kr
-
Original price
5.904,00 kr
Product Description:
Our berry cake set is the perfect wedding dessert or reception option - with 3 cakes per person.
- Mini tart with red berry curd and berry meringue
- Chocolate mini cake topped with seasonal red berry meringue and a berry curd
- Almond mini cake topped with a seasonal berry curd, meringue & berry dusting
Quantity:
This package is available for a minimum of 20 people (3 x 20 cakes). If the number of cake sets you are looking for is not available here, please email us with the quantity you would like(info@leckerbaer.dk), and we will send you a custom order link.
If you order a tasting set, and later order a minimum of 48 sets, you will be refunded one tasting per order.
Transport & Packaging:
Handling our cakes with care is essential to ensure that they arrive at their destination intact, and looking as delicious as they did when they were first prepared. We recommend that you don't transport larger quantities of cake by bike.
Be mindful of temperature. Cakes are sensitive to heat and humidity. Avoid direct sunlight and hot car journeys.
This is a custom product, which is not sold in our shop, so must be pre-ordered in advance via our online web shop.
Ingredients:
For allergy inquiries, please send us an email to info@leckerbaer.dk